Welcome to the Social27 Events Platform! To register for a public event, follow the steps below. (If you want to register for a private event, check out this article.)
1. Create an Account
Your first step in attending events hosted on the Social27 Events Platform is to create a user. To do this, go to https://app.social27.com/ and click Get Started.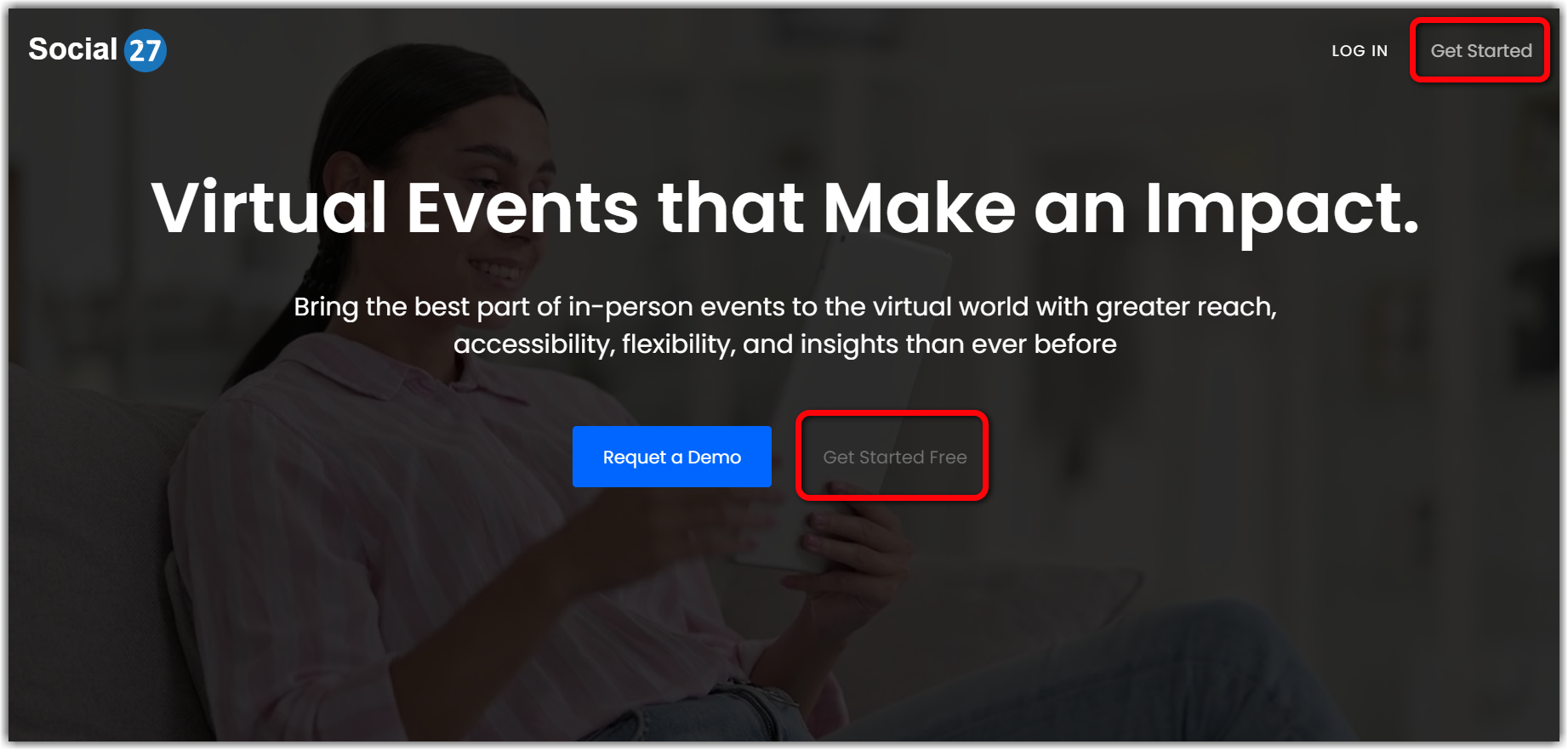 Select the Attend an Event tile and provide all requested information in the subsequent screens to sign up for an account.
2. Browse Public Events
Once you've logged in to the platform, you can browse through events you have been given access to (Your Events tab) or check out public events (Public Events tab).
3. Register for an Event
Once you've found an event that looks interesting, click on the event tile to register.
You'll be taken to the event landing page where you can preview information about the event that the event organizer has created. Some events may require you to purchase tickets in order to attend. To do this, select a ticket type you would like to purchase and click Checkout.
After paying for your event ticket, you'll see the even registration page. Fill out the form to submit your information and register for the event. Once you've registered, you'll see a confirmation message. If the event is currently live, you can begin exploring it right away. If it isn't, you can return on the scheduled start date to participate.
We recommend that you check out the following articles to help you understand how to navigate the event and take full advantage of all features: