Sessions are live or on demand online forums in which speakers give talks and presentations, and interact with attendees. Sessions can include keynotes, workshops, or breakout sessions.
You can access an event's sessions in several ways on the Social27 platform:
Sessions Page
All sessions available in the event can be accessed by clicking the Sessions button in the left navigation menu. Browse through the sessions by clicking the session track tabs that run across the top of the page or use the Search and Filter section to look for a specific topic. If you see a session you're interested in, click the calendar icon to add it to your Agenda.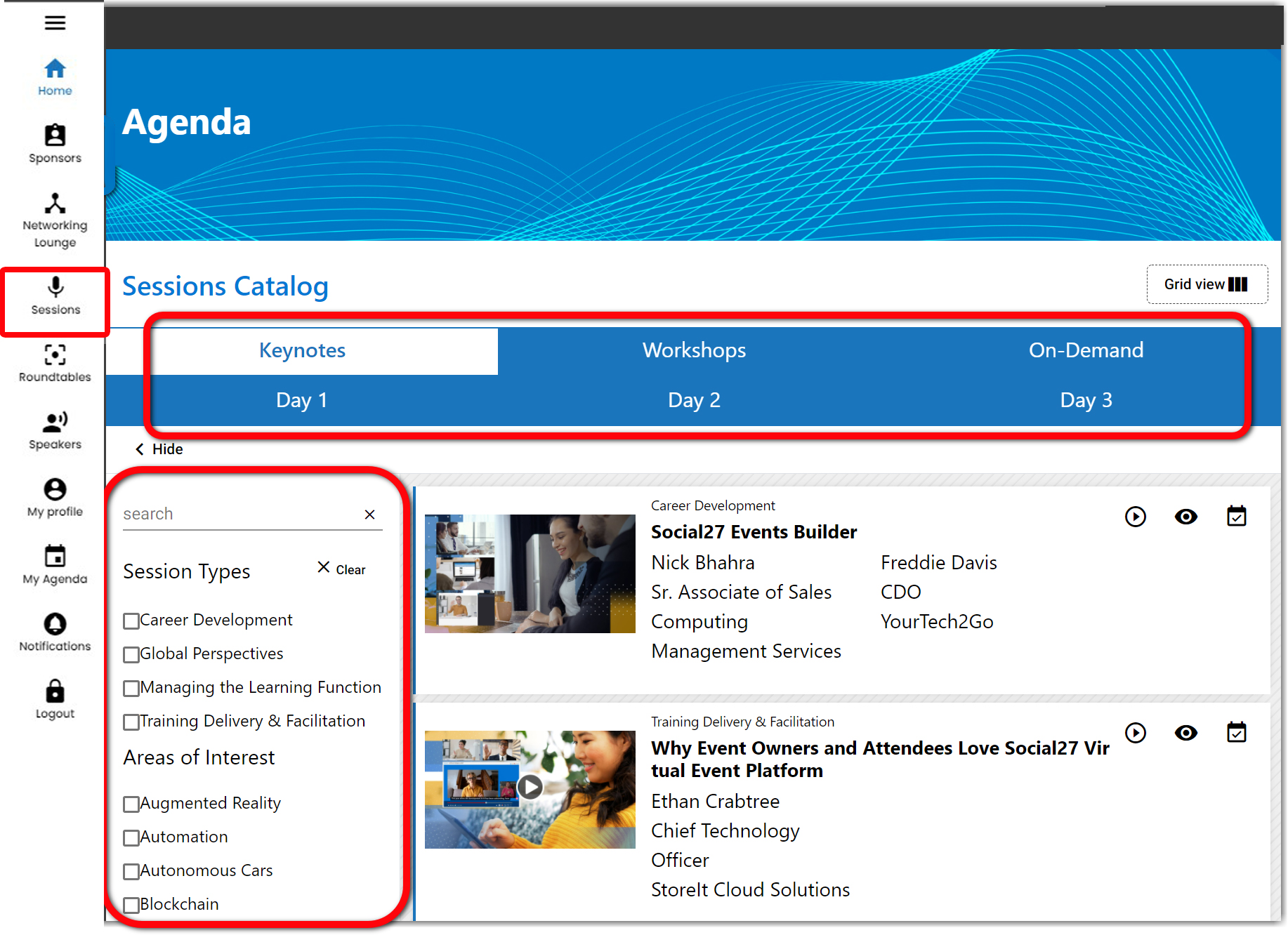 My Agenda Page
Click the My Agenda icon in the top navigation bar to view sessions you've added to your agenda (My Agenda tab).
When you logged in to the event, you may have been asked to indicate Areas of Interest (AOI). Sessions are tagged with AOIs as well and recommended to you. Check out the Recommended for you tab to see which sessions have been recommended to you based on your indicated AOIs.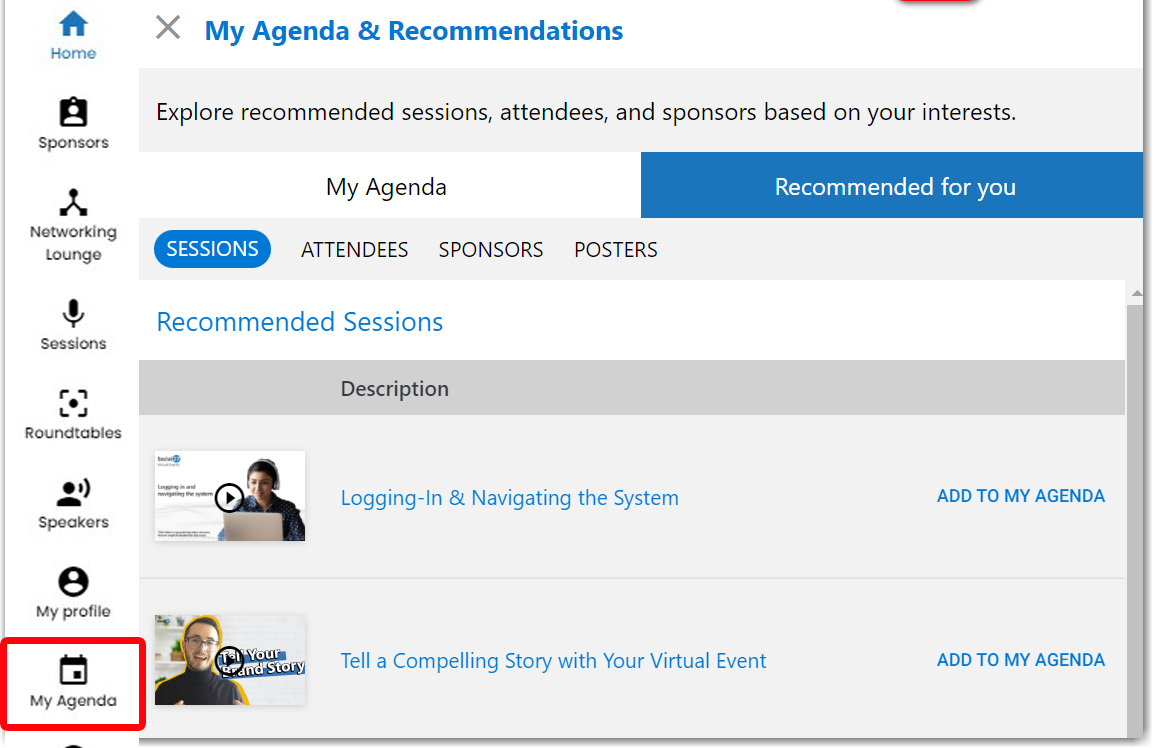 Speakers Page
If you're interested in attending sessions at which a particular speaker is presenting, check out the Speakers page. You can browse the event speakers or search for a particular one using the Search and Filter options. If you click on a speaker's image, their profile page will load, which lists the sessions in which that speaker is presenting.
Further Reading: