In the Social27 Events Platform, you can translate your event into several different languages.
This article explains how to make your event available in multiple languages, as well as how to customize the translation for any specific event labels. Topics include:
Creating a Multi-Language Event
To create a multi-language event, log in to the platform, select a workspace, and open an event. Using the top toolbar, navigate to Event Setup > Basic Settings. On the Basic Details tab, scroll down and select which languages you would like to use for your event from the Select Multiple Language field. Set which language is your default in the Select Default Language field and save your changes.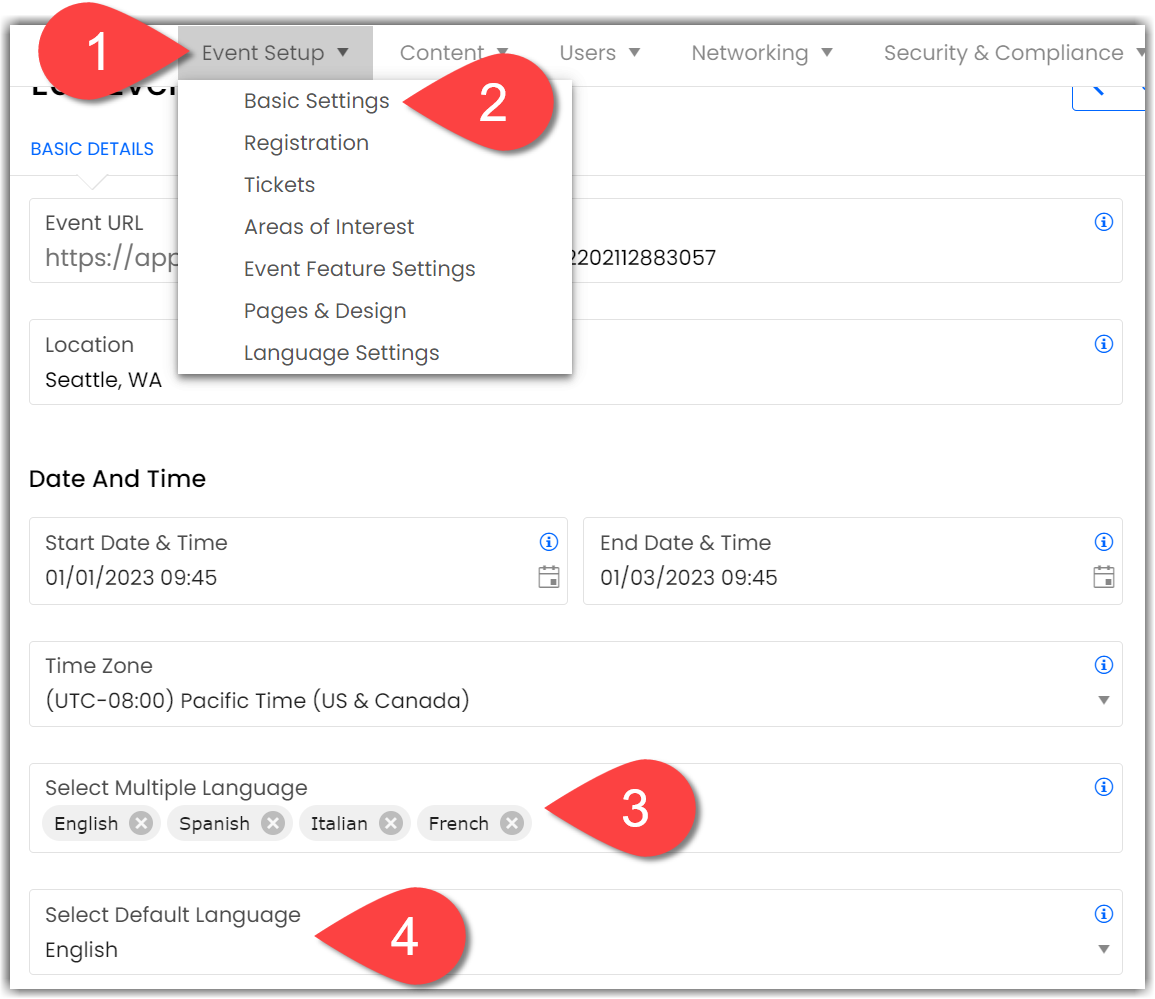 Note
: The Social27 platform currently supports English, Spanish, Italian and French.
Customizing Label Translations
To customize the translation for a specific label (button name, page heading, etc.), use the top toolbar to navigate to Event Setup > Language Settings.
Use the search bar to find all event labels you would like to update. For example, if you want to change all instances of Roundtable to Meeting, enter "roundtable" in the search bar (make sure your search term is in the event's default language.) Click the pencil icon on any label to update any of the label translations.
Once you've made all desired changes, click Update Custom Label.
Note:
Please wait at least 5 mins after making a change before checking the event site for your updates.

Further Reading: