The Sponsor Workspace is a one-stop place where Sponsor Booth Managers can set up, analyze. and manage their booth settings. To access the Sponsor Workspace, follow the steps below:
Open your internet browser and navigate to https://app.social27.com/organizer-login
Tip: We recommend using the latest version of Google Chrome or Microsoft Edge.
If you are logging in for the first time, you will be prompted to sign up. There you can choose a password-protected account or email authentication.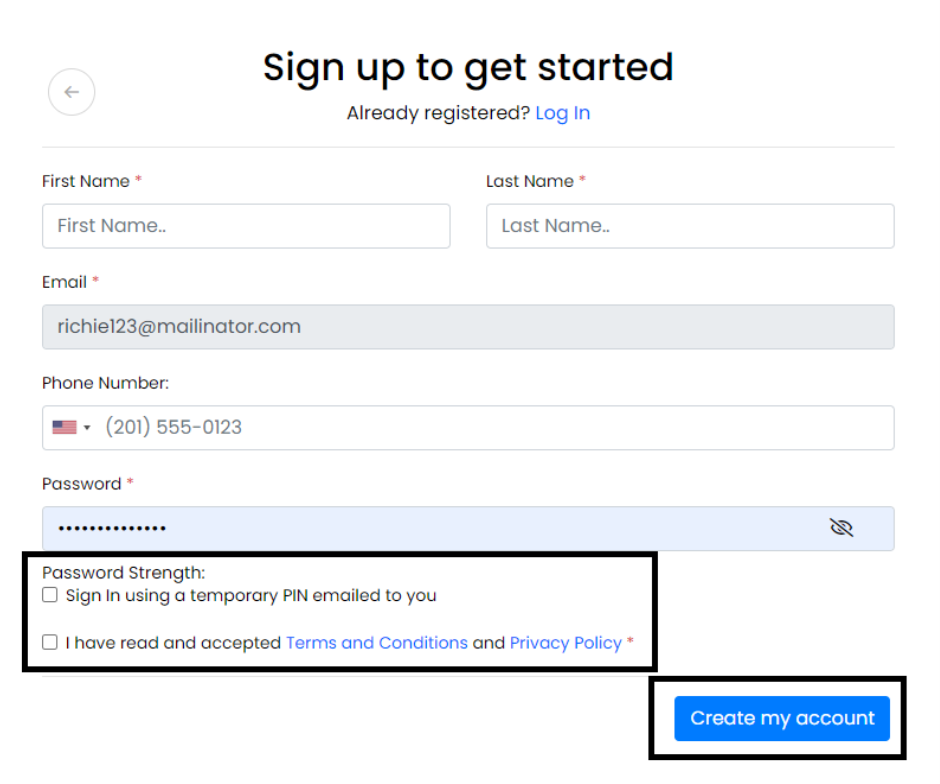 Once you receive the code, enter it in the Verification field and click Verify.
Once you have successfully created your account, go to https://app.social27.com/events, Click the Bell icon (as shown in the screenshot below) and then click the tick mark to accept the booth Manager Invitation.


Note: If have any issues receiving the verification codes, please contact our team by sending an email to support@social27.com.